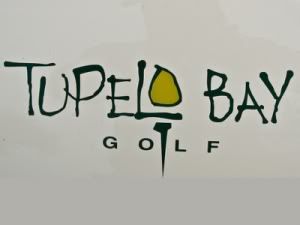 Tupelo Bay Open – Myrtle Beach, SC
Tune in at 8:00pm EST on Tue. Dec. 16th and 18th for Disc Golf Network coverage of the Tupelo Bay Open brought to you by Innova Discs and Revolution Bags.
The 2008 Tupelo Bay Open was contested on Dec. 13-14, 2008 in Myrtle Beach, SC and the Disc Golf Network was there to capture all of the action for PDGA TV. Tune in to PDGA.com on December 16th & 18th at 8:00pm and 11:00pm EST for full coverage of the event brought to you by Innova Champion Discs, Revolution Disc Golf Bags, and ClashDVD.com.
Each year, the Tupelo Bay Open provides a top notch ball golf style disc golf course event in a beautiful and professional setting. Year round the Tupelo Bay Resort has a short 9 hole pay-to-play course at the entrance to the park, but it doesn't compare to the experience that the Tupelo Bay Open course provides.
Now in it's fourth year, this tourney has been won by the likes of Barry Schultz (2005) and Brian Schweberger (2006-2007). Avery Jenkins will make the trip to the carolina coast this year in a bid to overpower the competition and win his first Tupelo title. Check out the video promo below and be sure to check back to PDGA.com on Tuesday, Dec. 16th for full video coverage of the event. Just sit back, relax, and enjoy disc golf as it was meant to be, straight from the Grand Strand.
Video Links:
Be sure to check​ out this first​ of its kind Promo​ Disc Golf Video​ Cover​age and look forwa​rd to more tournaments/event​s being​ cover​ed during next years​ tour seaso​n.
Enjoy​!
12/16/08